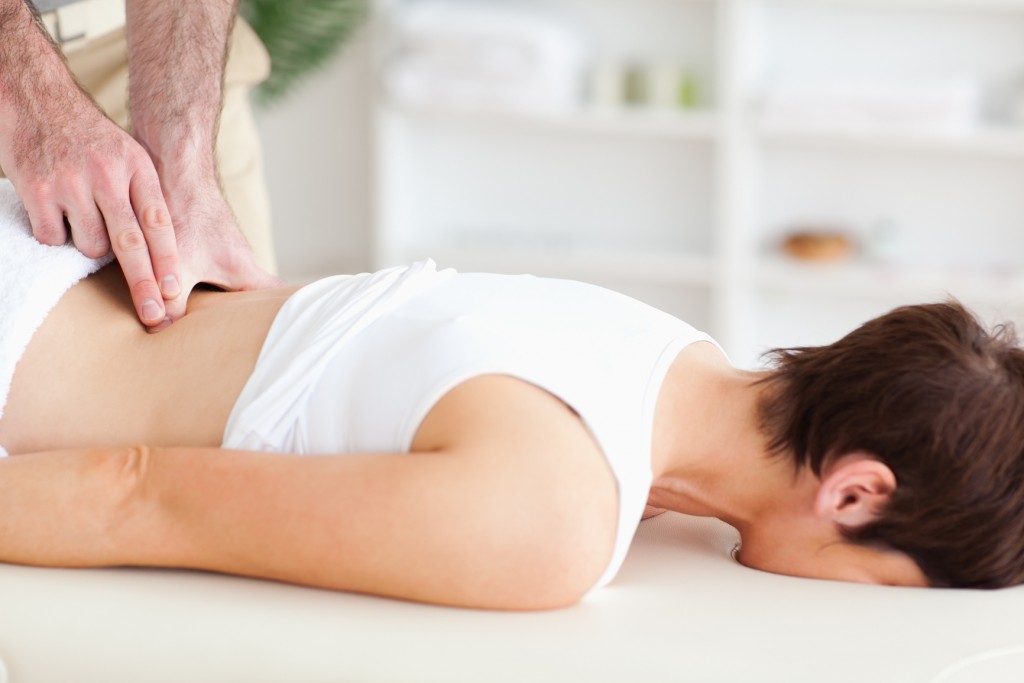 The nervous system controls and regulates all body functions, and normal nerve functions, through regular chiropractic care, is the key to greater levels of health and well-being. These are what the chiropractic profession promotes so that many more people will be encouraged to adopt chiropractic healthcare for their benefit.
Chiropractic treatments aim to relieve nerve pressure coming from subluxations, sprains, or partial dislocation in the body structures. It employs manipulative adjustments to the affected body structures, particularly to the spine. The human body with normal nerve functions is a complete self-healing creature.
When to Get Chiropractic Care
Chiropractic care is one of the leading alternatives to medical care for pain management and preventive health care.  It offers economical, safe and effective treatment strategies.
The following are some of the most common conditions when you should consider going to your chiropractor for a chiropractic treatment:
Spinal misalignment and other skeletal and muscular disorders
Back pain, neck pain, shoulder pain, joints and muscle pains, pain in the connective tissues such as tendon, ligaments, and cartilages
Slipped or herniated disk
Connective tissue disorders
Migraines and headaches
Numbness in arms and hands
Spasms
Arthritis and osteoarthritis
Fibromyalgia
Injury resulting from sports and accidents
Carpal tunnel
You can also rely on chiropractic care to bring about improvements through correcting the following uncommon health conditions, cases of which have been confirmed and documented:
Bell's palsy
Hearing loss, tinnitus, and vertigo
Inflammatory bowel disease (IBD)
Therapeutic support for cancer
Hypertension or high blood pressure
Chronic sinusitis
Premenstrual discomfort
Attention deficit hyperactivity disorder(ADHD)
Testicular pain
Range of motion
Talking sickness
Though many of these disorders are seemingly not nerve-related, it was the holistic focus of chiropractic treatment that led to the chiropractor's successful efforts in solving them. The chiropractors took the time to understand the patients' problems and created and implemented patient-centric treatment programs that paved the way for the successful treatment.
You can count on chiropractic care for help in treating health disorders manifested by other symptoms which chiropractors call spinal nerve interference, such as:
Colds, runny nose, tonsillitis, sore throat, laryngitis, hoarseness, cough
Allergies
Dizziness, chronic fatigue, tiredness
Asthma, bronchitis, congestion, pneumonia, shortness of breath
Vision problems
Heart conditions, including heartburn
Liver conditions
Gall bladder problems, bed wetting, hernias
Kidney conditions, including irritable and painful urination
Stomach disorders, indigestion, gas pains, gastritis, constipation, diarrhea
Skin conditions, pimples, acne, jaundice skin
Cold feet, weak arches, swollen ankles
Hemorrhoids
Sterility/fertility problems and many others
It need not take serious musculosketal and nervous system dysfunctions for you to consider chiropractic care. Just about any disorders of the body can be associated with the nervous system. And even when you are feeling great and not having any pain in your body, chiropractic's holistic and preventive health care can help maintain your health and provide you with even better and healthier life.